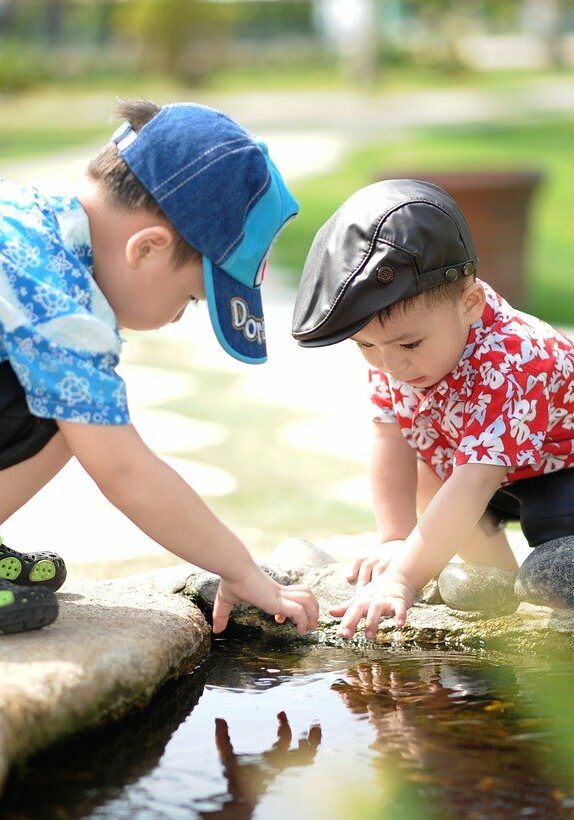 East-Central CASA (Court Appointed Special Advocates) County believes every child who's been abused or neglected deserves to have a dedicated advocate speaking up for their best interest in court, at school, and in our community.  To accomplish this, CASA educates and empowers diverse community volunteers who ensure each child's needs remain a priority in an over-burdened child welfare system.  When the state steps in to protect a child's safety because the people responsible for protecting them have not, a judge appoints a trained CASA volunteer to make independent and informed recommendations and help the judge decide what's best for the child. CASA is the only child advocacy group working in the court system that provides a caring, consistent adult focused on the well-being of a single child.
Our Children
For children who've been abused or neglected, CASA means having a home instead of feeling lost, and being a priority instead of feeling invisible. For volunteers, CASA is a life-changing experience that makes our community a better place.

Our Volunteers
CASA volunteers come from every walk of life and share a commitment to improving children's lives, a willingness to learn, and an open mind towards life experiences different from their own.  Volunteers complete an interview, background checks and 30 hours of intensive training. After being sworn-in by a judge, volunteers are appointed to a child or family of children and spend an average of 15-20 hours a month advocating for these children. They get to know the child while also gathering information from the child's family, teachers, doctors, care-givers and anyone else involved in the child's life. Judges highly value CASA's recommendations which help them make informed decisions in the child's best interest.
Your donation makes a lifelong difference in a child's life.
Your gift helps CASA recruit, train, and support active volunteers and provides professional staff and the resources they need to advocate for children. 
A caring person who will advocate for what is in the child's best interest.
Support that will give a child a sense of value and importance by celebrating birthdays and special accomplishments in their life.
Suitcases and incidentals to meet basic needs.
Education and training for better outcomes to serve 100% of children from birth to 18.
Recruitment of dedicated community volunteers.
Case and advocacy supervision for the best interests of children in foster care.
CASA volunteers the ability to secure needed services for their child such as after school tutoring, paying for a recreational program, purchasing clothes for Prom, school supplies and backpacks.